Chancellor holds off major fiscal action until next year, but makes do with bank 'supertax'
Tax should not be used as a political football, used to score easy goals, says ACCA (the Association of Chartered Certified Accountants) in response to today's Pre-Budget Report (PBR).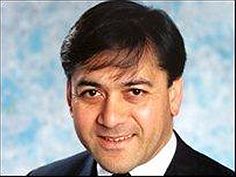 Chas
Chas Roy-Chowdhury, head of taxation at ACCA, says: "The so-called 'supertax' on bank bonuses is actually a levy, a one-off charge aimed at dampening down the political heat surrounding bankers' bonuses.
"The company will have to pay a 50 per cent levy on bonuses above £25,000. It could mean that banks will rethink their bonus and remuneration packages. Banks could end up not paying bonuses at all.
"Given the need for banks to pursue robust "long termist" remuneration schemes for its high earners, we can accept a levy that targets the institution rather than the individual. Bonus payments should be part of a company's longer term view. But if this levy is justified this year, then it should also be justified in future years, where bonus payments are paid on a single year basis, rather than across a span of years."
Chas Roy-Chowdhury continues: "The clear message from today's PBR is that we will all have to wait until after the next election for the real, hard hitting changes. The massive challenge ahead is to design a fiscal policy that tackles the UK's deficit, which is estimated at £178 billion. Measures to fill that gap will be a focus for the government after the General Election in the Spring.
"While some tax increases were announced in the last Budget - such as the return of VAT to 17.5 per cent, the National Insurance increase and the new 50% rate of income tax - the really painful measures will come in the post election era."
Chas Roy-Chowdhury adds: "There was not a lot of macro-economic policy in today's PBR. The tax increases and the bonus levy announced today will have limited impact on the UK's deficit, but they will be painful for individual tax payers and for businesses."
Mr Roy-Chowdhury concludes: "Underlying this PBR there is a whole raft of anti-avoidance measures. Whatever the outcome of the election, I predict a tough tax regime in 2010, which will tackle avoidance measures and chase payments."
ACCA also comments on the following:
- Carbon emissions: The 100 per cent capital allowance for electrical vehicles and the fact there will be no Vehicle Excise Duty for these cars is a sound move. ACCA is pleased about measures from the Government to tackle carbon emissions, including the domestic boiler scrappage scheme.
- VAT: The rise to 17.5 per cent in January 2010 was expected, but it is heartening that the much-speculated introduction of a 20 per cent rate has not materialised. - -
- Inheritance Tax is frozen at £325,000, or £650,000 for couples.
- National Insurance Contribution rates will stay the same until April 2011; but they will then increase by 1 per cent for employers, employees and the self employed.
- Increases in Corporation Tax rates will be suspended for small companies at 21 per cent and 28 per cent for larger companies. There will be no rise in 2010.
- ends -
For further information, please contact:
Hannah Smith, ACCA Press Office
+44 (0)20 7462 8949
hsmith@ruderfinn.co.uk
Notes to Editors
1. ACCA is the global body for professional accountants. We aim to offer business-relevant, first-choice qualifications to people of application, ability and ambition around the world who seek a rewarding career in accountancy, finance and management. We have 362,000 students and 131,500 members in 170 countries worldwide.
2. ACCA has worked with governments, national organisations and development agencies in emerging economies- for over 20 years- promoting the accounting profession, to create value for the communities, businesses and individuals it serves.
3. ACCA believes that globalisation of business means that one set of reporting standards is essential. We favour the principles-based IFRS.
4. ACCA understands the real issues facing small businesses as 63,000 of our members work in SMEs or small partnerships worldwide.