Myriad and Telefónica Mexico recognized for their contribution in deploying world's largest ever health survey

Finalist in category of "Messaging Application or Service: Social Use"
London, UK – June 23, 2010 – Telefónica Mexico and Myriad Group AG, in partnership with the Mexican Federal Ministry of Health and researchers at the Harvard School of Public Health, today announced that their combined effort in conducting a H1N1 flu survey via mobile phones was named a finalist for 'Messaging Application or Service: Social Use' at the 2010 Global Messaging Awards.
The partnership was shortlisted for its key contribution to the work done by the Mexican Federal Ministry of Health in responding quickly to the H1N1 virus outbreak. Robust data on how the virus was spreading was essential and therefore required a platform that was scalable, simple to use and quick to deploy.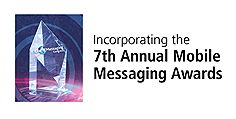 Global Messaging Awards Logo
"The outbreak of H1N1 flu was the largest public health challenge in recent Mexican history," said Fabian Bifaretti, CEO of Telefónica Mexico. "Telefónica and Myriad provided a timely and highly relevant service to the community, with the unprecedented scale of the survey dataset proving extremely valuable to the many scientists seeking to understand the epidemic potential of this virus."
The Myriad Service Platform was used to deliver a short six-question survey, using the same system Telefónica Mexico uses to deliver top‐ups for over 18 million customers. This was the first time such mobile phone‐based research had been carried out in Mexico, and the largest health survey ever conducted anywhere via mobile phones.
With more than 56,000 responses from Telefónica subscribers collected in just one day, the survey set a revolutionary benchmark in using mobile technology to analyze the spread of epidemic disease.
"We are honoured to be recognized for this prestigious award," commented Steve Langkamp, Myriad Chief Commercial Officer. "Myriad's participation in this landmark survey in conjunction with Telefónica Mexico, highlights new ways in which proven messaging technologies can be deployed to deliver a beneficial social impact via mobile messaging on mass-market phones."
 
About Telefónica Mexico
Telefónica is a leader in product and service innovation. It runs all of its operations under the Movistar brand in 13 countries worldwide.
Since it opened operations in Mexico, Movistar has made a name for itself by offering the best communication solutions for its prepaid, contract and business subscribers. Telefónica México currently has 18 million clients nationwide.
About Myriad
Myriad Group AG is a global leader in mobile technology and has shipped over 3.5 billion software applications in more than 2 billion mobile phones. Its comprehensive portfolio includes browsers, messaging, Java, social networking, user interfaces and middleware for all types of mobile phones, from ultra-low cost handsets to advanced smartphones.
The company provides both individual components and complete solutions, which enable handset manufacturers and operators to deliver amazing experiences on mobile phones. Myriad also develops USSD-based customer self-care platforms that deliver over 10 billion messages a year to 220 million mobile users across more than 30 mobile operators worldwide.
Myriad was created from the combination of industry-leading companies, Esmertec and Purple Labs. It operates worldwide, with offices in Switzerland, France, UK, USA, Mexico, China, South Korea, Taiwan, Japan and Australia. Headquartered in Dübendorf-Zürich Switzerland, Myriad is listed on the SIX Swiss Exchange (SIX Symbol: MYRN). For more information, please visit www.myriadgroup.com.
Contacts: Myriad
Kate Hamilton / Billy Burnett
Tel: +44 (0)20 7437 0227
Email: myriad@gbc-usa.com