Government framework endorses technology leader's cloud capabilities and provides a recognised framework for public sector procurement
Warwick, UK, 10 July 2019: telent Technology Services Ltd (telent), a leading UK technology and network services company, has successfully achieved inclusion in the G-Cloud 11 framework as it continues to expand its Cloud Services portfolio and support of public sector organisations, including the Home Office.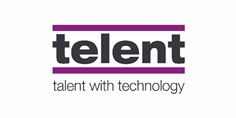 telent's logo
Leveraging the latest compute and storage technologies, telent's Infrastructure as a Service (IaaS) was also included in G-Cloud 10. Its recently available digital evidence management solution and Backup as a Service (BaaS) have been added to the listing for the first time.
With an industry-leading reputation for technical innovation and a focus on critical national infrastructure, the endorsement will see telent's cloud portfolio operate under the framework to showcase its services to help the public sector meet the challenges of digital transformation. The Home Office's Emergency Services Network Assure service (ESN Assure) provided by telent, is among the projects supported by the services included in the G-Cloud 11 framework. The ESN Assure service is hosted on telent's UK-based private cloud and will test the ESN for the Home Office.
"We're amid a major technological shift among public sector organisations as they embrace the latest digital trends to enhance their operations and look for support in finding the most secure, cost-effective solutions," said Shani Latif, Sales Director at telent. "The inclusion on G-Cloud 11 is an endorsement of our capability and we are pleased to have been able to meet the stringent criteria for the latest iteration of this important framework."
Announced earlier this year and developed in conjunction with Innaxys, telent's digital evidence management solution is now available via G-Cloud 11. The solution is aimed at police forces and stores digital evidence such as body cam images, CCTV footage and photos, as well as videos and dashcam clips recorded by the public. All data is encrypted and held securely on telent's Public Services Network (PSN) accredited and UK-based cloud platform. It is designed to enable faster analysis and processing of evidence, significantly reducing the time and cost UK police forces currently spend on collecting and managing evidence.
The company's IaaS and BaaS are built with a combination of the latest technologies from Hewlett Packard Enterprise (HPE), VMware and Juniper. The services provide 24/7 UK support and data sovereignty, 99.999% Platform Service Level and the ability to dynamically scale and remove resources to meet user needs, allowing IT professionals to fully embrace the Digital Economy.
Latif added: "With our strong focus on the emergency services and the public sector, we understand that IT managers' priority is availability of service and we recognise that this requires the most secure cloud infrastructure. Our inclusion on the G-Cloud 11 framework endorses that this is exactly what we provide."
G-Cloud 11 is run by the Government Digital Service and Crown Commercial Service, and is divided into three categories – cloud hosting, cloud software and cloud support.
-ENDS-
About telent
Dedicated to defining the ever-changing digital landscape, telent designs and delivers solutions and services that enable organisations to create, improve and maintain their mission critical communications networks.
Vital in the effective operation of the nation's infrastructure and at the heart of many of the UK's and Ireland's best-known brands, telent operates within various industry sectors, including Transport, Service Provider, Public Safety, Defence, Government/Public Services and Enterprise.
telent's industry expertise and professionalism make the company a partner of choice for organisations at the forefront of the digital revolution. telent was recently appointed by Highways England to operate, manage and upgrade the National Roads Telecommunications Service, a vital component of the UK's critical national infrastructure.
Clients include Highways England, Transport for London, Network Rail, BAE Systems, BT, London Ambulance Service, Merseyside Fire & Rescue, RNLI, Maritime Coastguard Agency, Metropolitan Police, Sky, Virgin Media and a number of county councils including Oxfordshire, Kent, West Sussex and Gloucestershire
Additional information can be found at www.telent.com
Twitter: @telent_UK
LinkedIn: www.linkedin.com/company/telent
Media Contact
Proactive PR
Tel: +44 1636 704888
Email: telent@proactive-pr.com