Australia's Largest Telecom Operator Delivers On Triple-Play
Paris, France. June 2nd, 2010. Australia's leading telecommunications and information services company, Telstra Corporation Limited (http://www.telstra.com) and Netgem (http://www.netgem.com), a leading provider of connected entertainment technology, today announced the national launch of the T-Box™, a new TV experience that seamlessly blends broadcast and broadband content including, for the first time, YouTube™ videos and BigPond TV service.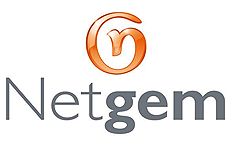 Netgem logo
BigPond TV includes sports, news and music channels, BigPond Movies, plus a library of on-demand videos. T-Box™ was created using Netgem's powerful and innovative NetgemTV™ middleware and Media Centre Set Top Box (STB) technology that, with its agile, open application framework, allows content and applications to easily be deployed over TV.
The launch of the T-Box™ to Telstra's eligible broadband households enables Telstra, one of the largest telecom operators in the world, to introduce HD free to air TV, BigPond TV and YouTube™ videos to one set top box and accessible through a single remote. BigPond content is unmetered and exclusive for BigPond customers with no monthly subscription fees on top of their regular internet connection.
Telstra Executive Director Broadband Products, Mr. Craig Turner, said: "Television is fast becoming the gateway to entertainment from the internet, with enhanced live TV services and internet video now coming direct into the living rooms of Australian homes."
Mr. Turner added: "Internet connectivity is the biggest development in TV technology since the launch of cable television, it opens the door to boundless options for on-demand entertainment and Telstra's new T-Box™ is the best way to access it all".
Commenting on the launch, Christophe Aulnette Managing Director of Netgem, said: "This national launch of T-Box™ marks an important milestone for the global telecommunications industry. As operators work to understand how to best utlise the full potential of broadband services, the T-Box™ is a great illustration of how highly popular broadband Internet video services, such as YouTube™ and BigPond TV, can be optimised for TV viewing and delivered alongside high quality broadcast content within one, seamless and branded consumer experience."
-Ends-
About Telstra
Telstra is Australia's leading telecommunications and information services company, with one of the best known brands in the country. Telstra offers a full range of services and competes in all telecommunications markets throughout Australia, providing more than 8.8 million Australian fixed line and 10.3 million mobile services, including 7.2 million 3G services. http://www.telstra.com.au/abouttelstra/company-overview/
About Netgem
Netgem enables operators to deliver branded connected entertainment in the digital home, enriching the broadcast TV experience with the power of the internet. Installed in over 2.5 million homes around the world, Netgem is among the top 10 most deployed Hybrid Set Top Box solutions worldwide. Netgem customers include: SFR, Telstra, Monaco Telecom, Elisa in Finland, Spec-Com for Algeria Telecom, Melita Telecom in Malta and FetchTV in the UK. Netgem is listed on Compartment C of Euronext Paris Eurolist (ISIN code: FR0004154060, Reuters code: ETGM.PA, Bloomberg code: NTG FP 7537). www.netgem.com
Twitter http://www.twitter.com/netgem/
Media contacts:
Telstra: Craig Middleton, T: +61 400 931 772, craig.middleton@team.telstra.com
Netgem: Vanessa Vigar, Netgem Communications, T: +31611562218, Vanessa.vigar@netgem.com
AxiCom (for Netgem): Andy Riley, AxiCom, T: +44 20 8392 4072, andy.riley@axicom.com