The iconic British luxury brand selects Thunderhead's ONE Engagement Hub to support its Customer Engagement strategy
15 February 2017, London – Thunderhead, the leader in enterprise technology for customer engagement, today announces its collaboration with Aston Martin, the British sports car manufacturer, to increase Aston Martin's understanding of customer behaviour and to enrich their customer experience.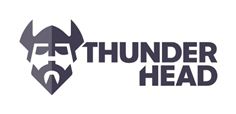 Thunderhead logo
Thunderhead's ONE is a cloud-based customer engagement platform that surfaces unique customer insight and journey behaviour. It enables enterprises across all industry sectors to optimise marketing and customer retention strategies, and drive conversation-led engagement, building stronger and more valuable relationships with their customers.
Aston Martin will use Thunderhead's ONE Engagement Hub to deliver insights and a rich understanding of each customer's individual journey. Aston Martin intends to use the behavioural insights and journey analytics delivered by ONE to connect to both dealers and customers, building deeper and more personal relationships with prospective and current customers.
Aston Martin Vice President and Chief Marketing Officer Simon Sproule commented, "Thunderhead's ONE Engagement Hub allows us to develop a greater understanding of our customers and prospects, in line with their expectations of our brand. Our 2nd Century plan will see our business grow, supported by the greater insight and intelligence that ONE will deliver."
"The next generation of Aston Martin cars are incredibly exciting," said Glen Manchester, Thunderhead CEO and founder. "Optimising Aston Martin's investment in Salesforce CRM, ONE is the Customer Operating System™ that will deliver true omni-channel customer engagement and usher in a new era of customer centricity and innovation. We are absolutely thrilled to be working with Aston Martin to make their visionary approach to customer engagement a reality."
About Aston Martin
Aston Martin is an independent British luxury sports car company. Famous for the creation of beautiful hand-crafted sports cars, the Aston Martin range today comprises the Vantage, Rapide S, Vanquish, DB11 and special-series cars such as the Vanquish Zagato and Aston Martin Vulcan. Based in Gaydon, England, Aston Martin designs and creates sports cars which are sold in more than 50 countries around the world.
Founded in 1913, the company recently launched its six-year Second Century plan for sustainable long-term growth. This is underpinned by the replacement of our entire sports car range, including the all-new DB11, an all-electric RapidE, the reintroduction of the Lagonda marque, as well as the development of a new manufacturing centre in St Athan, Wales which will build our new sports utility vehicle.
About Thunderhead
Customers don't talk to you because they like you, they talk to you because they need something; they need it now and on the platform that suits them.
At Thunderhead we join up web, mobile, high street and contact centre customer experiences, connecting them with your existing CRM system giving you a multi-dimensional view of your customers.
Our intuitive ONE Engagement Hub allows you to act on the right customer need at the right time. For the first time, customer relationships can be effectively managed at scale.
Now you can interact with customers as individuals. Effortless engagement just got personal.
Thunderhead | Effortless Engagement. Happier Customers.
Thunderhead helps brands and consumers live in harmony. Unlock the potential of effortless engagement and happier customers with Thunderhead.