10th October 2008 - London, UK - Mobile network operator Truphone today unveiled Geraldine Wilson as its new chief executive officer.  Appointment of the former Vice President and General Manager of Yahoo!'s European mobile division, Connected Life, marks a new phase of growth for Truphone, which will increasingly aim to attract 'typical' mobile phone users to its low-cost, mobile internet telephony service.
Geraldine Wilson will join Truphone in early November after almost two and a half years at Yahoo!.  In her previous role she was responsible for growing the ISP's broadband and mobile business in Europe, her remit including business, marketing strategy and operations.  She joined Yahoo! from Vodafone where, among others, she held the key positions of Chief Commercial Officer for Vodafone Sweden, and Managing Director of UK Content Services for Vodafone UK.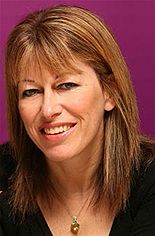 Geraldine Wilson
Before that, she was Managing Director of Vizzavi UK and Director for Prepay at Vodafone UK where she was responsible for the successful launch of the company's "Pay as you Talk" proposition.  In total she brings more than 20 years of product, marketing and sales experience in the mobile and telecoms industry to her new role.
Commenting on her new role at Truphone, Geraldine Wilson said: "Truphone has clearly established itself as a pioneer of next generation mobile telephony with ground breaking applications such as Truphone for the iPhone.  But every successful disruptive technology must eventually become the norm in order to truly succeed, so the mass market is where the future must lie for Truphone."
John McMonigall, chairman of Truphone's Board of Directors, said: "With 20 years experience in mobile and telecoms Geraldine Wilson is by any definition the consummate industry professional.  The Board welcomes her, her energy and her focus, and looks forward to helping her drive Truphone into the mobile consumer marketplace."
Previous CEO James Tagg, who originally invented and developed the Truphone service with CTO and co-founder Alistair Campbell, moves to the role of Chief Architect.
[ends]
Media contacts
UK/Europe:
Tim Donnelly Smith, Both Barrels Communications Ltd, timds@bbcomms.co.uk, +44 7978 800275
North America:
Sue Huss, Comunicano Inc., sue.huss@comunicano.com, +1 619 379 4396
About Truphone
Truphone enables Wi-Fi-enabled mobile phones to make/receive regular telephone calls and to send/receive SMS text messages using only a Wi-Fi connection and the internet.  It has already attracted many tens of thousands of users in 149 countries.  Truphone is the trading name of Software Cellular Network Limited (SCN).  SCN is privately owned, funded by both venture capital investment and angel investors.

Truphone is a trading name of Software Cellular Network Ltd.  Other product and service names mentioned herein may be trademarks or registered trademarks of their respective owners.