Web hosting specialist, Webfusion, has acquired the hosting assets of XCalibre Communications to strengthen its entry level managed hosting business. The acquisition, for an undisclosed sum, will enable Webfusion to extend its offering and provide XCalibre customers with access to a variety of products, along with 24x7 support.
The remaining XCalibre business will transfer to Flexiant Ltd. Webfusion, in partnership with Flexiant, will trial the FlexiScale cloud computing platform and it is hoped that FlexiScale will eventually be offered as a service to Webfusion customers.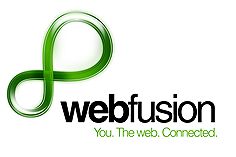 webfusion logo
Thomas Vollrath, Managing Director of Webfusion, comments, "XCalibre has an excellent portfolio of hosting products and we are delighted to partner with them. The acquired Xcalibre customer base will benefit from an increased product set and more choice in entry level managed hosting packages. We look forward to the opportunities to widen our portfolio and present these customers with a greater choice of hosting and web security solutions."
Tony Lucas, CEO of XCalibre, comments: "This partnership with Webfusion is very important to us and will allow us to strengthen our focus on the continued development of FlexiScale platform and other software products. Our roots are in hosting but our passion is development and going forward this experience will shape our transition into and growth as a software and services company, pioneering cloud computing."
Customers of XCalibre Communications will become clients of Webfusion with immediate effect. There will not be any changes to control panels or services provided. In addition, customers will benefit from Webfusion's UK-based data centre, round the clock support teams and access to a wider range of products and services.
Webfusion is part of the Host Europe Group, which is owned by Oakley Capital.
ENDS
About Webfusion
Webfusion Ltd is one of the UK's leading web hosting groups with 1.4 million hosted websites and 2.2 million registered domains.
Webfusion offers cost-effective, feature-rich hosting packages for a diverse customer-base - from web developers, designers and hobbyists to businesses with complex e-commerce operations. Winner of 2009's SYB Award for Best Small Business Web Hosting Provider, Webfusion's customers benefit from market-leading security and service, including 24x7 technical support and state-of-the-art data centres.
The Webfusion group also consists of www.123-reg.co.uk, www.donhost.co.uk and www.supanames.co.uk. For more information, please visit www.corporate.webfusion.co.uk

Follow Webfusion on Twitter – http://twitter.com/webfusionUK
About XCalibre and Flexiant
XCalibre is a web hosting company based in Scotland, launched in 1997 by Tony Lucas. It provides hosting services to the SME & enterprise market. It has a powerful reputation for cutting edge software development and has pioneered cloud computing for the past five years. With the launch of Flexiscale in 2007, XCalibre became the first UK company to offer a cloud platform.
The launch of Flexiant in 2009 marks a new phase in the evolution of the internet by enabling data centre, telecom and hosting providers to build their own cloud.
For further information please contact:
Elizabeth West / Bethan Wadeson
Ascent PR
Tel: 0161 830 4720
webfusion@ascentpr.co.uk