Following the success of the inaugural Sketch London competition last year, Wotif.com have announced the dates for this year's competition.
London, UK – Last year Alec Shelmerdine became the first winner of Sketch London, an art competition founded by online accommodation specialist Wotif.com (www.wotif.com) and featuring a rather interesting prize.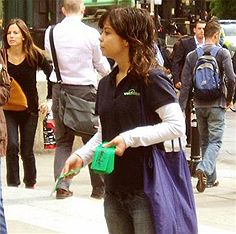 London Distribution
Alec's winning design became the main feature of the Wotif.com Oyster Card wallet which was distributed at every major train station in London for over a week during the summer period. This provided excellent exposure for the winning artist and a well-earned boost to a fledgling portfolio. Alec also received a cheque for £250 and a £100 accommodation voucher that could be used for any of Wotif.com's 13,000 hotels worldwide.
With the help of the University of the Arts London and The London Sketch Club, last year's competition was a huge success and this year Wotif.com hopes to improve on that success.

General Manager of Brand Development James Coulbault says: "last year we didn't know what to expect but thanks to the amazing response we received we have re-booted and re-designed the Sketch London Website (www.sketchlondon.com) and put the same prize up for grabs. If the entries are half as fresh as last year's then the competition once again be a success."
The title brief for this year's competition is "Out Of Office" and the deadline for entries is Friday 1st March 2009. If you would like to be in with a chance of winning Sketch London then visit the website for full details of how to enter - then get sketching.
-ends-
About Wotif.com
Wotif.com sells accommodation online in more than 44 countries.
Our great rates and 24/7 Customer Service Centre have made us the most popular way for business and leisure travelers in Australia and New Zealand to book accommodation online. Every month our site attracts 3.2 million visits, with customers making more than 200,000 bookings through our 28-day booking window.
We launched in Brisbane, Australia, in March 2000 and now have offices in Canada, Malaysia, New Zealand, Singapore, Argentina and the United Kingdom.
For further information, please contact:
James Coulbault
Brand Development GM – Europe & Americas
www.wotif.com
T: 00 44 20 7539 0766
F: 00 44 20 7539 0770
E: james.coulbault@wotifgroup.com