WWF-UK has chosen bluesource to provide a range of fully managed technology solutions to improve and consolidate its communication and information collaboration operations. This move will help WWF-UK to cut costs, optimise their information environment and support their green ethics.
bluesource is helping WWF-UK to update and consolidate its IT messaging and information server infrastructure onto a single, reliable, future-proof, Microsoft Exchange 2007 platform. bluesource devised an archiving migration strategy for the protection and management of WWF-UK's information stores and used Symantec's Enterprise Vault to automate email and content archiving.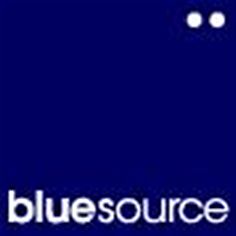 bluesource logo
bluesource has also advised WWF-UK on the deployment of additional Microsoft technologies, including Active directory and Outlook in the UK, to help connect WWF's UK workforce across the globe.
WWF-UK outsourced the support of its new technology environment to bluesource to save on costs, reduce risks and improve efficiencies. The service is delivered remotely from bluesource's Service Management Centre in London and provides 24/7 monitoring of the health of WWF's messaging infrastructure and proactive resolution of incidents, to reduce systems' risks.
WWF-UK has already seen an increase in communication with employees in rural locations, enabling charitable projects to run more efficiently. There has been a reduction in the company's carbon footprint due to the consolidated communication infrastructure and the need to travel less. WWF-UK is also finding that user adoption rates have increased, due to the familiar feel and intuitive nature of the new technologies.
The charity will also work with bluesource to deploy Office Communications Server to allow its staff to stay in touch, no matter where they are based – whether they are at home or in the field. This compliments WWF's promotion of its One in Five Challenge to help organisations cut their costs and carbon emissions from business travel.
David Southern, Head of IT and Facilities at WWF-UK said, "We now have a robust, modern, server infrastructure that is reliable, protected and fully supported by bluesource to a 'best practice' standard. We are seeing a significant reduction in IT costs, information risk and increased operational efficiency and we are now fully compliant in our data storage. bluesource really are an extension of our team and have liberated our in-house resources to focus on other projects."
-ends-
About WWF
WWF-UK is the UK arm of the WWF Network, the world's leading environmental organisation founded in 1961 and now active in over 100 countries. Using its unique combination of practical experience, knowledge and credibility, WWF's 300 staff work with governments, businesses and communities both in the UK and around the world, so that people and nature thrive within their fair share of the planet's natural resources.
About bluesource
Formed in 2001, bluesource is the leading global information management company. Headquartered in London, bluesource manage and support some of the world's most complex messaging and information environments, which include more than 60% of the Lloyds markets' systems. bluesource is also a Microsoft Gold Partner for consulting, one of only two UK Symantec Technical Support Services Partners and the leading provider of Symantec Enterprise Vault in EMEA. bluesource also have operations in North America, with headquarters based in Texas.
bluesource has proven track record of aligning communication, messaging and collaboration technologies and assists over 400 clients. These include; Standard Bank, WWF, Savills, the Conservative Party and Tottenham Hotspur FC.